Photoshoots designed just for you
In my photo studio, I have all I need to produce beautiful daylight portraits and full on studio lighting images. That's why I can offer so many different looks during one photoshoot. I invite you to the studio to talk about how you would love to be photographed.
Consultation
Professional Hair and make-up for two and use of studio wardrobe
Fully guided studio Photoshoot
3-5 different portrait series
Personal reveal session of your best portraits, fully retouched and ready to go
The consultation is when we get together to discuss your desires for your portfolio shoot. You get to see the studio and view our beautifully crafted products.
We strive to get you 3-5 totally different photo series in one shoot. You can start out quite natural and get more glamorous as we got along. Or you could mix business with pleasure and get those business headshots and some boudoir shots at the end. Anything is possible.
Once we design your session, we can talk about what to wear and how to prepare. Sometimes this is half the fun!
If you are coming with friends or family, we'll help you coordinate a look that will suit everyone.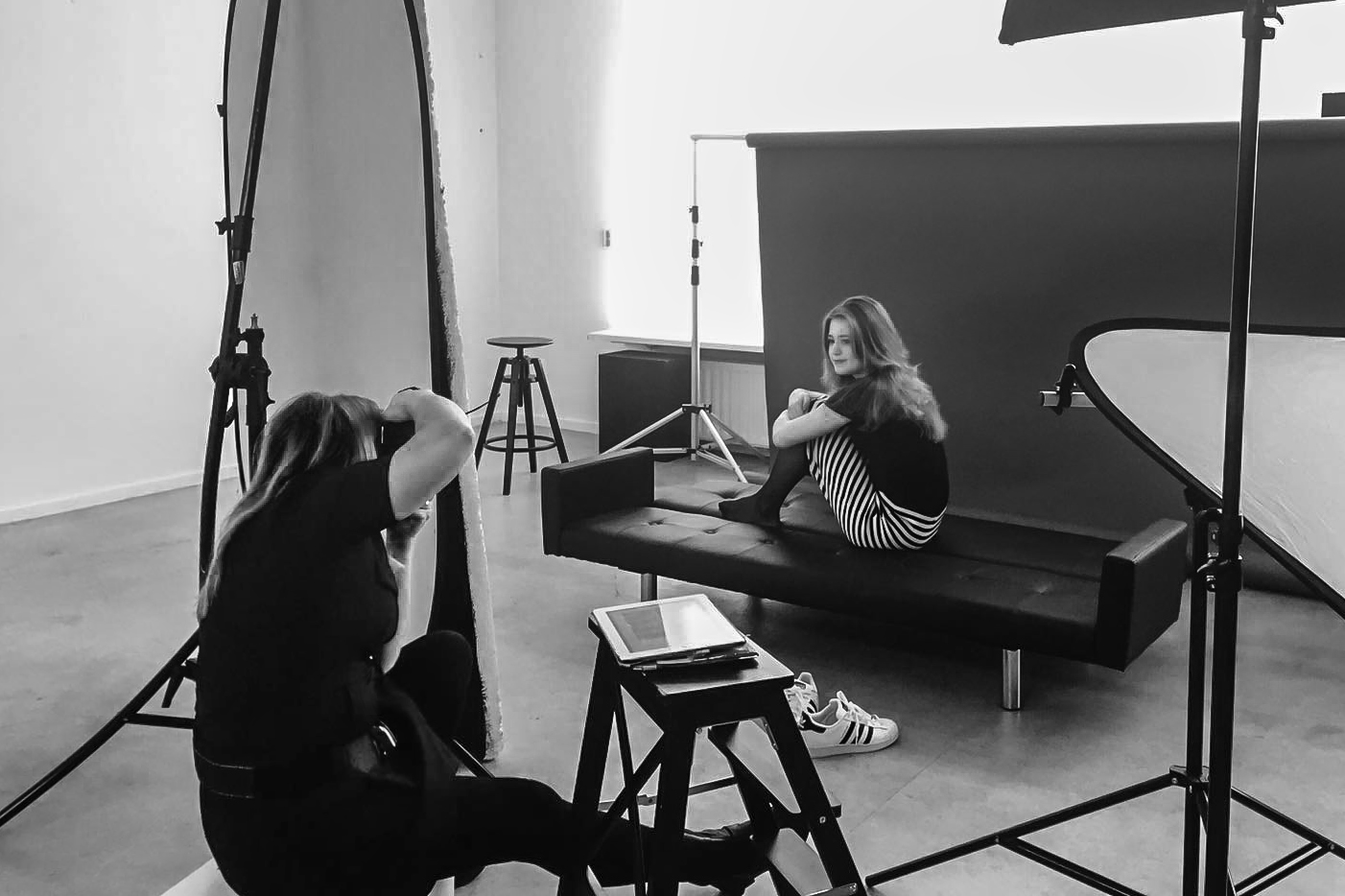 This is your day!
My professional hair and makeup artists and I are here to give you an extraordinary experience in creating your personal portfolio. And they will stay with you throughout the shoot to help you change over and restyle you for the next session. You are also welcome to try on anything from the studio wardrobe.
During the shoot, you will be fully guided through all of the poses that I know will flatter you.
If your shoot is with friends and family, we will photograph everyone individually and get all the combinations you would like.
In between we serve a super healthy lunch. Fresh juices, waters and really good coffee are available all day.
Two weeks after your photoshoot, you will join me again for your personal reveal. You will see your best portraits, fully retouched as fine art prints in passe-par-tout.
During the session you can decide which photographs you simply must have and order gift prints and enlargements.
Everything you buy you will receive in the format purchased on usb.
Are you Ready to have a little fun
Lets get together and talk about how you would love to be photographed